Global challenges of information
France and the global challenges of information and communication technologies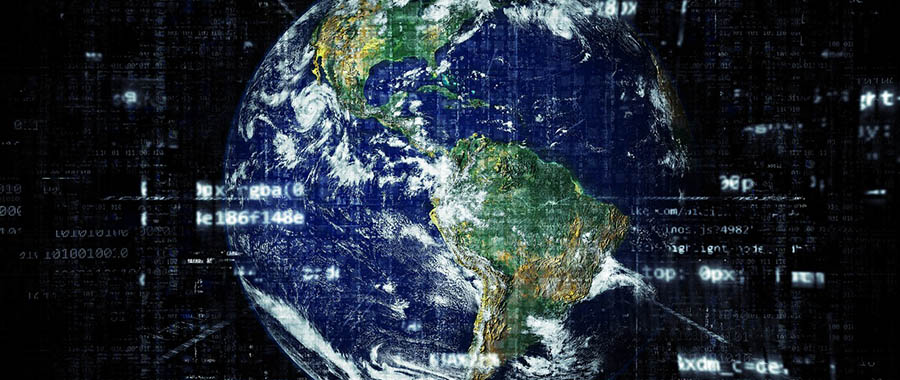 The internet is a powerful tool that can deeply affect society, as shown by the Arab revolutions of 2011, where young people used social media to set up rallies and protests and demand their fundamental freedoms. The internet also has a wealth of useful information and knowledge and is a growth accelerator expected to account for over 30% of the global GDP by 2030.
Taking all this into account, ICTs also carry a lot of risks and dangers for state and enterprises, not to mention individual citizens. Governmental, industrial and individual data is not often safe from cyber-attacks and hacking, while illegal content and behavior, like child pornography, invasion of privacy, fraud, etc. are also carried out over the internet.
By putting the internet in the agenda of the G8 summit in Deauville in 2011, France for the first time raised the idea and convinced its partners that greater cooperation between States was necessary for the harmonious development of the internet for the propagation of human rights, democracy, and economic growth. In his inauguration speech of the e-G8 forum, the President of France reiterated the understanding that the internet "provided all citizens of the world with freedom of speech that is unprecedented in history." But he also insisted that "this outstanding leap in individual freedoms cannot be taken at the expense of the rights of others."
France as a country has always condemned restrictions on freedoms of speech and arbitrary or general government restrictions on internet access, and seeks to promote freedom of opinion, expression, assembly, and association on the internet in various international bodies. In this vein, the MAEE conducts actions to promote freedom of expression on the internet through Canal France International (CFI), which organizes training courses for journalists wanting to gain control of digital tools to help in their field of work.
A strong and dynamic economy cannot exist without seeking to respect Intellectual Property Rights (IPRs). France, a pioneer in this area, adopted the Act on 'Creation and the Internet' in 2009, which aimed to establish a preventive and instructional mechanism to promote IPR compliance. The Council of Europe's Convention on Cybercrime signed at Budapest in 2001 promotes legal cooperation amongst States in combating online fraud, offenses against confidentiality and integrity, criminalizing the sale of child pornography, etc. Endorsing this Convention is one of France's priorities. The country is also actively participating in work on the new EU Directive on attacks against information systems.